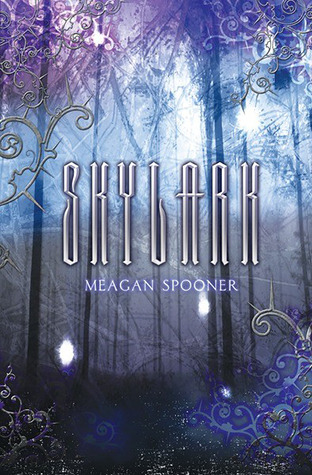 Sixteen-year-old Lark Ainsley has never seen the sky.
Her world ends at the edge of the vast domed barrier of energy enclosing all that's left of humanity. For two hundred years the city has sustained this barrier by harvesting its children's innate magical energy when they reach adolescence. When it's Lark's turn to be harvested, she finds herself trapped in a nightmarish web of experiments and learns she is something out of legend itself: a Renewable, able to regenerate her own power after it's been stripped.
Forced to flee the only home she knows to avoid life as a human battery, Lark must fight her way through the terrible wilderness beyond the edge of the world. With the city's clockwork creations close on her heels and a strange wild boy stalking her in the countryside, she must move quickly if she is to have any hope of survival. She's heard the stories that somewhere to the west are others like her, hidden in secret—but can she stay alive long enough to find them?
Meagan Spooner is a young adult fantasy and science fiction writer currently living and writing in Northern Virginia. She graduated from Hamilton College in New York with a degree in playwriting, and has spent several years since then living in Australia and traveling around the world.
You can visit her online at meaganspooner.com.
I tried for 200 pages to love this book!! The story sounded so interesting!! I was pulled in during the first part of the book. But a little after the second part started the story just lost me. I understand that this world is full of magic called the resource but you still need some laws. And with this going from machines that are blended with magic to trees trying to eat the MC and her hoping through some portals. I just had to give up. It was just way to far fetched for me.
"All opinions are 100% honest and my own."
Disclaimer: Thanks to Goodreads and Amazon for the book cover, about the book, and author information. Buying via these above links allows my site to get a % of the sale at no cost to you. This money gets used to buy items for giveaways. In accordance with FTC guidelines regarding endorsements and testimonials for bloggers, I would like my readers to know that many of the books I review are provided to me for free by the publisher or author of the book in exchange for an honest review. I am in no way compensated for any reviews on this site. All donations are to help keep this site running via costs from shipping, .com charges, and other giveaways.